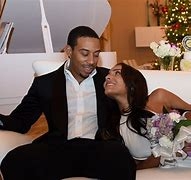 This is a question to the beautiful, intelligent, and strong Queens out there. How far will a female go to ensure she is securing her bag? How much are you willing to sacrifice and are you comfortable with the consequences? And while I'm at it…What the hell is up with these Only Fans Accounts?
BAE GOALS or Nah?
Who or what is at fault? Are us men responsible for building up video vixens and Social media models to the point where being half naked on the Gram is normalized? I would have to say so. I mean visually its click bait and females now more than ever have the opportunity to profit simply off their bodies. It's very likely the promiscuous pictures will receive way more likes and comments than a fully clothed professionally clad woman. Wanna bet?……………. I blame 2 Live Crew 😂!
It don't have to be but is marriage even an end goal these days? I have both male and female friends who prefer to remain single. I don't blame them in some aspects but being single also has its own downfalls. I guess to each it's own.
People always bring up statistics for marriage but I guarandamntee' the success rate and longevity in the dating scene is much lower. Maybe I'll do a podcast episode on this topic sometime down the line but I don't want to get nobody in trouble 😂.