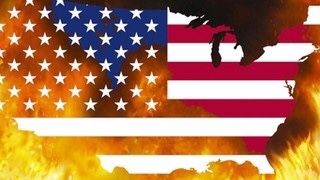 Kanye West – World Hunger and Homeless Rights Advocacy
The eccentric hip-hop star has constructed three domed structures on his 300-acre Calabasas estate. Built by the Rennaissance rapper's architectural arm called Yeezy Home, the structures have been described as a housing experiment aimed primarily at low-income and homeless people that hopes to put them on an even playing field with the wealthy.
Common – Social Activision
"I feel like my experiences and my opportunities are the things that I want to bring to our youth and say, 'Hey y'all, I've been able to achieve some of these things and I'm still striving to grow and do even greater things, but I wanted you all to know that you have the opportunity to achieve this and more." – Common
Killer Mike, David Banner, & T.I. – Black Empowerment
"It's about [the] value of self, I try to teach our people that they are gods. In college, I learned that Black people created math and science. So why are some of our children thinking that math is hard? Our ancestors created math and science. They try to give credit to who created the pyramids to everyone except Black people." – David Banner
"We have a problem in this country where poor people get treated like s—," Killer Mike said. "So what happens is that they treat one another like that. Human beings pass on the trauma that they get. I'm not hard on my people because I understand it's a learned behavior. And just like you learn a behavior, you can also unlearn it." – Killer Mike
Snoop Dogg – Calvin Broadus Jr – Legalization of Marijuana
" They legalized alcohol, they legalized tobacco. What is it gonna hurt to legalize this medicinal, medical marijuana that's used for purposes of cataracts?"
Meek Mill & Yo Gotti – Criminal Justice and Prison Reform
"There's a lot of things in the system that clearly don't make sense," he said, adding that elements of the criminal justice system are often "targeted" towards marginalized people. "It's keeping many young black men caught up in the system without even committing crimes." – Meek Mill
" Some people in prison are innocent or just waiting on trial…the facilities are suppose to be for rehabilitation." – Yo Gotti
Who Else Y 'all Got in Mind?